We're proud to announce that Best Global Logistics has earned IATA certification.
Having an IATA certification elevates our relationship with air freight carriers and serves as a reflection of BGL as a company.
For our application for accreditation to be approved, we were required to show that we're financially stable and our accounts are in good order. We also needed to provide evidence that we have dealt with difficult air shipments as well as prove that we're experts in freight operations.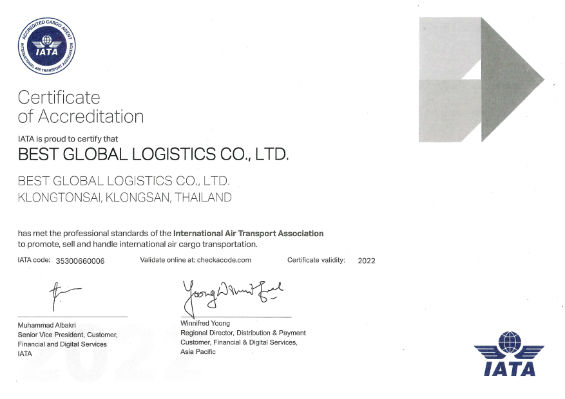 What is IATA?
This trade body represents about 290 passenger and cargo airlines, which together are responsible for 84% of the world's air traffic. Since its formation, IATA has been developing the commercial standards that have built a global industry.