Best Global Logistics Thailand has handled 2 shipments of Cryo-technic tanks to be used for purified oxygen storage at Indian hospitals. The tanks are vital to helping save people with life threatening COVID-19 cases.
Today and yesterday (April 27th & 28th), the special ISO tanks were picked up from Suvarnabhumi Airport by an Indian Air Force C-17 for delivery, first to Calcutta and then on to multiple locations throughout India.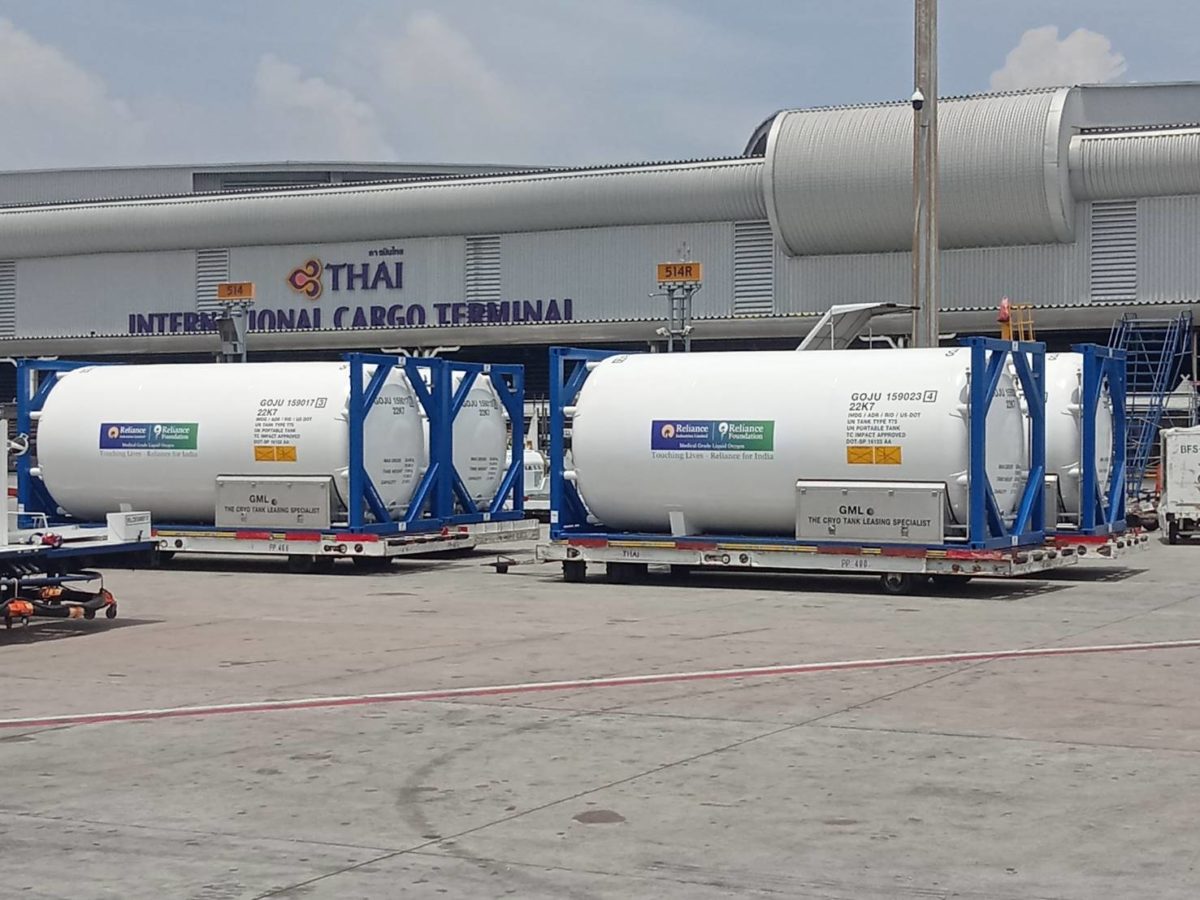 In total the expectation is 5-6 charter flights over the next 1-2 weeks.
BGL is proud to be the nominated handling & customs agent for the Thai-based shipper and to be involved in this effort to save lives.