The Greater Mekong Subregion (GMS) Logistics Forum was recently held in Pattaya, Thailand. The event was jointly hosted by a number of organizations including the Thailand Convention and Exhibition Bureau (TCEB), Mekong Institute, E-Commerce, JFCCT, Logistics ASEAN Association, Bangkok Post, and others. Best Global Logistics CEO Stefan Van der Sluys as the Chair of the JFCCT International Trade Committee had the opportunity to be a guest speaker and moderator during the event.
The forum was setup to discuss the potential for Thailand to become a key logistics hub for the Greater Mekong Subregion through the development of Thailand's Eastern Economic Corridor (EEC).
Forum attendees and guest speakers explored projects such as the Don Mueang-Suvarnabhumi-U-Tapao high speed railway, develop communities to smart cities and how the further expansions at Laem Chabang and Map Ta Phut hold the potential to transform Thailand as a logistics hub.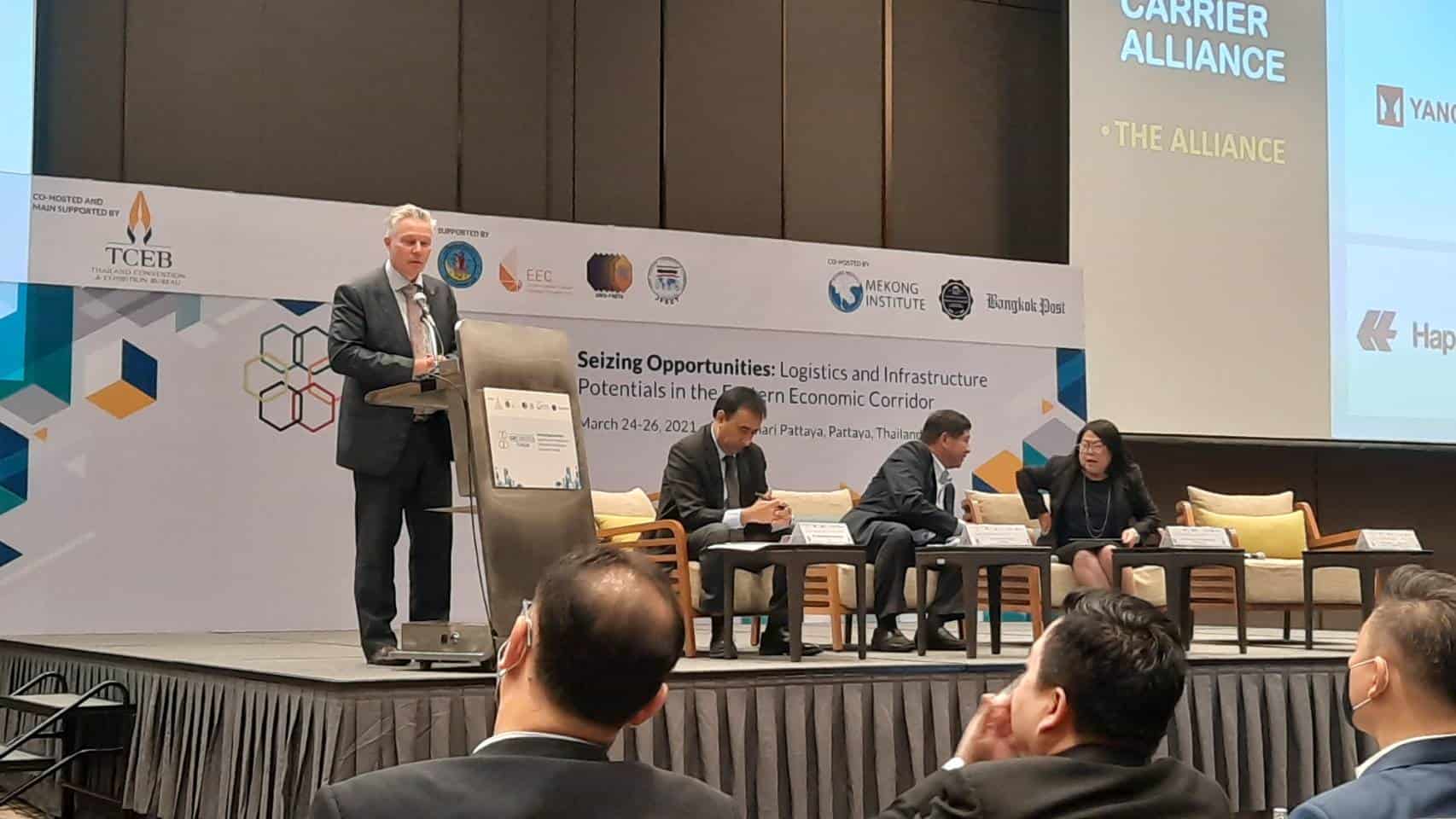 Stefan spoke on the topic of importance of lead time and to attract more direct vessel connection with Laem Chabang Port connecting to major trade lanes in Europe and USA. Further on how the Thai Customs Department can play an important role as facilitator. As moderator he led the discussion on smart cities, learning of e-commerce infrastructure and regulation in China and to help eliminate the empty back haul many transport companies are facing so the total logistics cost can be reduced.
It was also presented how the promotion of the EEC through MICE (Meetings, Incentives, Conventions, and Exhibitions) could boost understanding of the project and the benefits to businesses transporting goods throughout the region.
The event highlighted the public and private cooperation that's necessary for Thailand to realize it's ambitions of emerging as the logistics hub for the Greater Mekong Subregion.