The Ever Given may be free and now traffic is passing through the Suez Canal, but as much as 1.9m teu of cargo is expected to be caught up in the supply chain that will affect many, if not all of the world's largest container shipping ports.
Supply chain visibility platform Project44, has concluded that the recent canal blockage has led to a cumulative delay to shipping fleets of 1,072 days, and the largest ports are expected to bear the brunt as carriers try to restore service back to normal schedules.
As an example, according to Project44 data, over 370,000 teu of capacity is currently en route to the world's largest transhipment hub of Singapore. This 370,000 teu is going to add to another 83 other vessels, adding to 299,310 teu already at the port, or anchored and waiting to unload at the time of this writing.
It's not only Singapore; at Rotterdam where 15 ships representing 196,600 teu will be due to arrive over the coming week. This will create a lengthy queue behind 85 vessels already at the port or awaiting to enter.
In North America too, New York is facing a backlog of 76,500 teu, either having arrived or still inbound from the Suez Canal.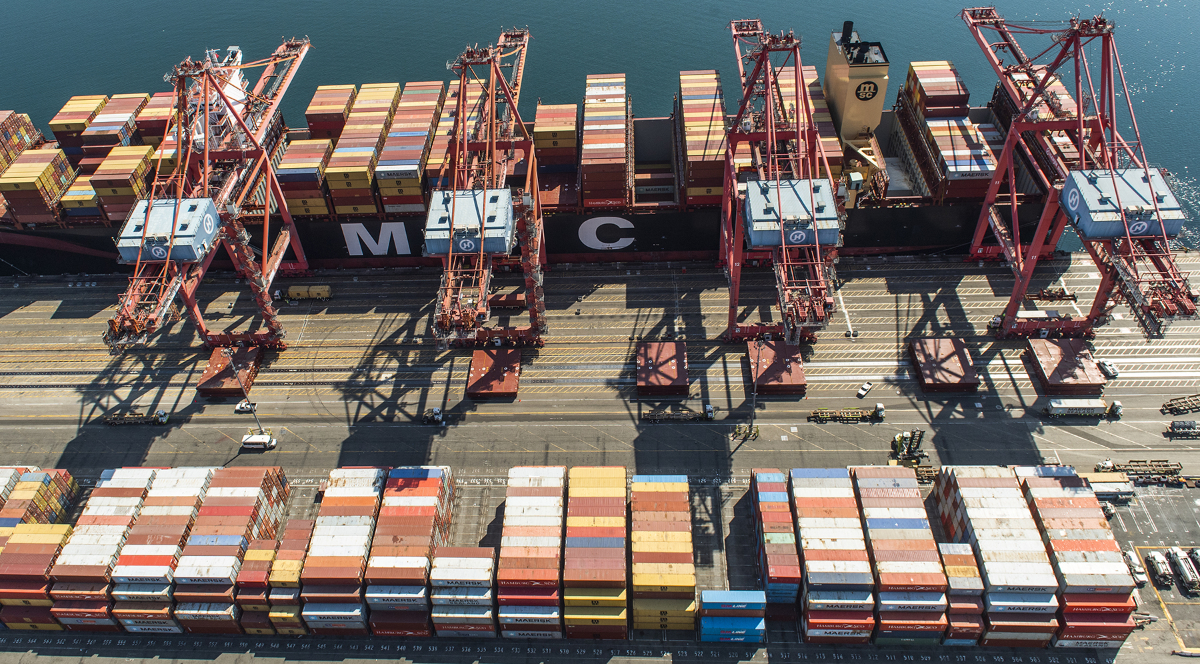 While ports attempt to clear the backlog, there will be an impact on the reliability of liner schedules. Port delays measuring in days are on the rise, some routes such as the Shanghai-Rotterdam route has nearly tripled to 7 days, compared with 2.79 days at the same time last year. Shanghai-New York, Shenzhen-Hamburg, and Shenzen-New Jersey have all seen an increase of about 7 days in median delay time.
This build up and the lengthy times of cargo left sitting leads to another concern, the theft of freight. The Director of Loss Prevention at the TT Club, Mike Yarwood, explains, "Beyond the delay to cargo on board those ships affected, there will inevitably be a knock-on impact for those involved in discharging the containers at destination ports when they finally arrive, as well as the final-mile delivery carriers."
When the cargo arrives then the potential for further risks emerge. The risk of theft at ports and freight depots in this scenario is heightened and a greater focus on security is required, because whenever cargo is not moving it's likely to be stolen.
Responsible freight forwarders, such as BGL, are mindful of the security risks caused by such delays and undertakes its due diligence to ensure that any third-party storage provider can adequately meet security demands.