About Best Global Logistics
Best Global Logistics Co., Ltd. is a third party logistics service provider that offers a comprehensive suite of sophisticated logistics solutions. We're dedicated to helping our customers develop powerful, efficient and effective supply chains that will enhance and create more opportunities for accelerate your business growth. All of this is done based on a personal touch and with a real care to detail.
Our mature global network enables us to provide truly seamless door-to-door transportation services whenever and wherever they are needed. With our highly-trained staff and trusted partners in many countries worldwide, BGL can provide full-service support throughout every step of the supply chain.
Mission & Vision Statement
It is BGL Mission to enable our esteemed clients and partners to already be prepared for the "world of tomorrow" in their Supply Chain process.  This will be made possible through our experienced & diverse management team, specialized and trained employees, our selected exclusive global partners and of course supported all by smart data management technology.
Our BGL vision is to offer our employees an ideal work environment where they can continue developing their skills set and inter personal capabilities, conducting business in an ethical correct and environmental friendly way, making BGL being a truly recognized leader and brand in the Transport and Logistics industry.
Why BGL?
Best Global Logistics is a leader in providing the right solutions for any logistics function, whether it's big or small, simple or complex. When you choose BGL, you can rest assured that our highly-trained staff is fully committed to doing everything it takes to add value to your business. Our proven track record shows that we have the expertise, hands-on experience and strong networks that are necessary to get things done at the highest international standards.
Accreditations
BGL is a licensed customs broker in the Kingdom of Thailand. This means that we are certified by the Thai government to prepare all legal documentation for import and export shipments.
We hold a Free Zone License, which allows BGL to offer Free Zone services to our customers. Some of the Free Zone services we offer are racking, bulk storage, FIFO Handling, and order picking to name a few.
BGL is also an accredited member of the International Air Transport Association (IATA). The Association's strict membership requirements attest to the financial and professional competence of participating airlines and approved agents. The relationship between member airlines and their registered cargo agents is administered under a set of IATA resolutions. These government-approved rules establish the rights and obligations of all parties, as well as the procedures and requirements for agents wishing to obtain and maintain industry certification.
Company History
Best Global Logistics was founded in Bangkok in the year 2014 by a group of freight forwarding and logistics experts who believed it important to provide dedicated and personalized service to the clients and also overseas partner network. After 9 successful years and results with generally high double digits growth, the company now in 2022 employs a team of about 100 staff, working out our 5 locations in Thailand.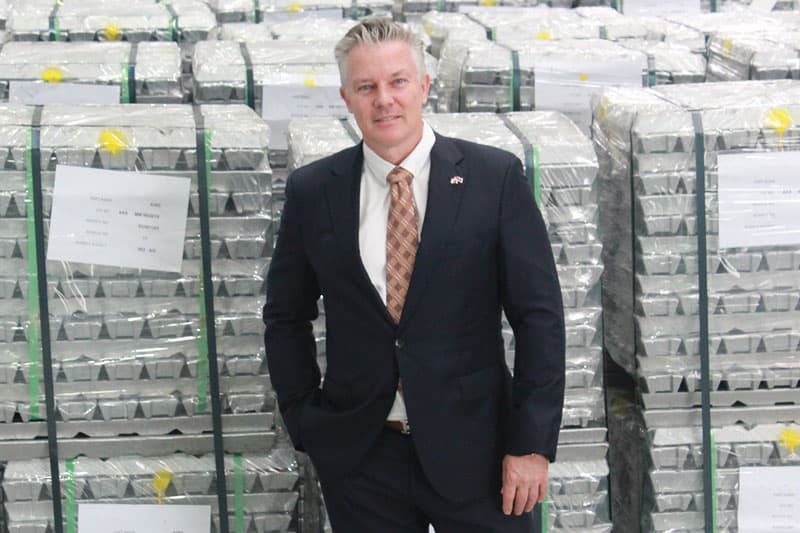 Mr. Stefan van der Sluys
C.E.O. & President
Mr. Stefan van der Sluys is one of the founding members of the company. After 3 years working as a Maritime Merchant Marine officer, he started his career in the freight forwarding industry in 1987 began at Amsterdam Airport with Danzas Air & Ocean.
After gaining all round experiences in different positions in the Netherlands a move at K+N brought him to Asia. First to Hong Kong than China before accepting a Managing Director position for DSV Air & Sea in Bangkok Thailand late 2003. Finally after opening up 6 countries in 6 years in S.E. Asia for another European based 3PL, the decision was made to open up an own company in 2014 under Best Global Logistics name.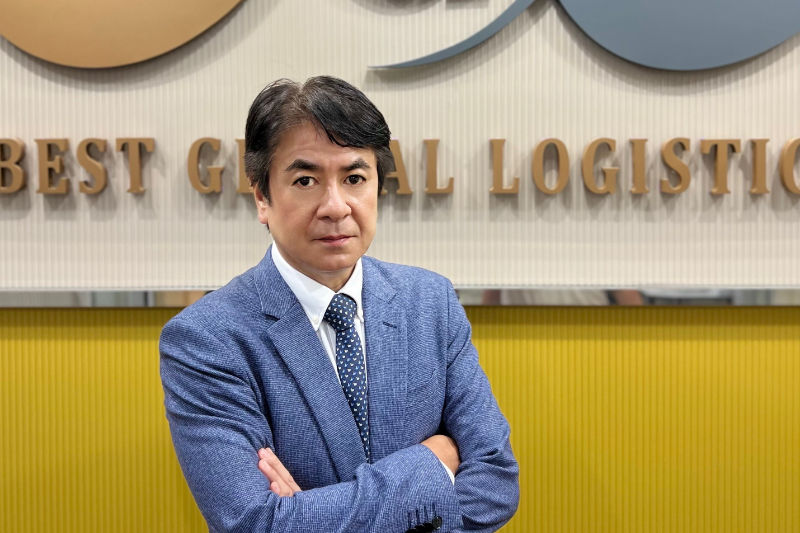 Mr. Kazunori Sakakibara
Vice President
Mr. Sakakibara has extensive experience in the areas of manufacturing, purchasing and logistics from working with a major electronics manufacturer.
Furthermore, Mr. Sakakibara has established himself in Thailand, with experience in warehouse operations; specializing in frozen and refrigerated goods. He has a In depth knowledge about the business of cold storage logistics.
Mr. Sakakibara's background brings a strong level of knowledge and experience that ensures an exceptional quality / cost / delivery time for electric, car, and food logistics that promises customer satisfaction.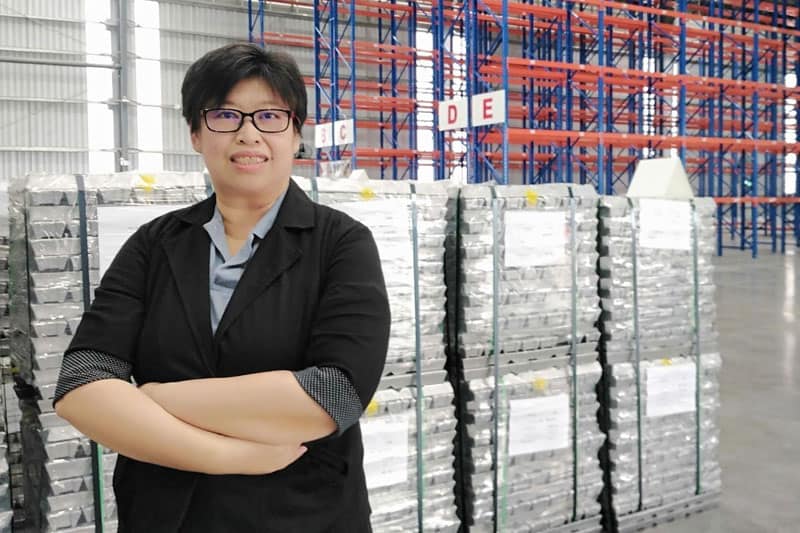 Ms. Penpaka Rojanavisas
Customs & Compliance Director
Ms. Penpaka Rojanavisas experience in the freight forwarding & logistics industry dating back from 2004. Her career started working at a local Thai Freight forwarder while after a few years made the change to a top tier International 3PL where she held positions in the Air cargo department and in Key Account management.
After this Ms. Penpaka hold various management positions at International Logistics companies in Thailand. She is since 2014 a founding member of Best Global Logistics Co., Ltd.
Ms. Penpaka aims to continuously challenge herself to keep herself up to date and improve her industry knowledge. Latest accomplishment is obtaining the Customs Specialist Certificate which is very valuable to BGL. Her current position is the company director for Customs, Compliance and Quality Management.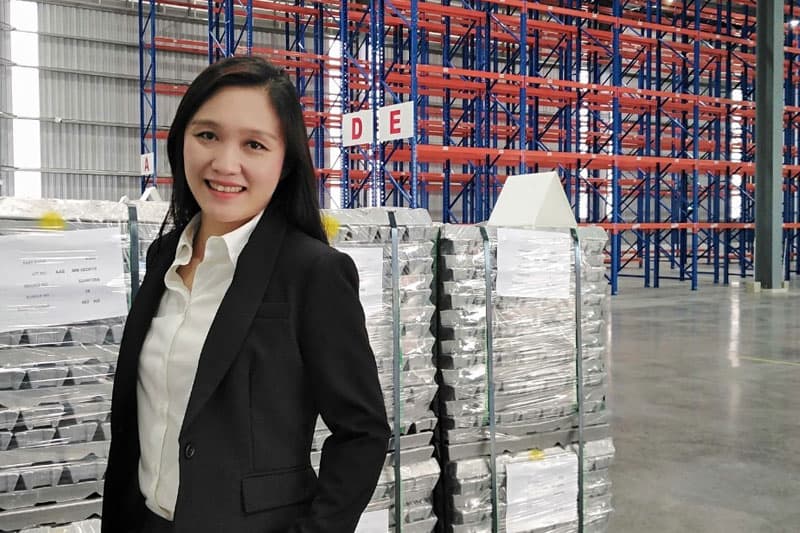 Mrs. Sasipatr Siriboonskul
Sales and Marketing Director
As one of the founding director of Best Global Logistics, she brings along 20 years combined experience in the Freight forwarding & Logistics, both in operations and in Sales & Marketing.
During these year she gained valuable knowledge and expertise in a variety of Industries present in Thailand such as Automotive, Healthcare, Food & Feed products, Industrial Parts & Equipment.
Mrs. Sasipatr strong organizational skills and attention to detail making her a favorite with many of the company customers and overseas partners.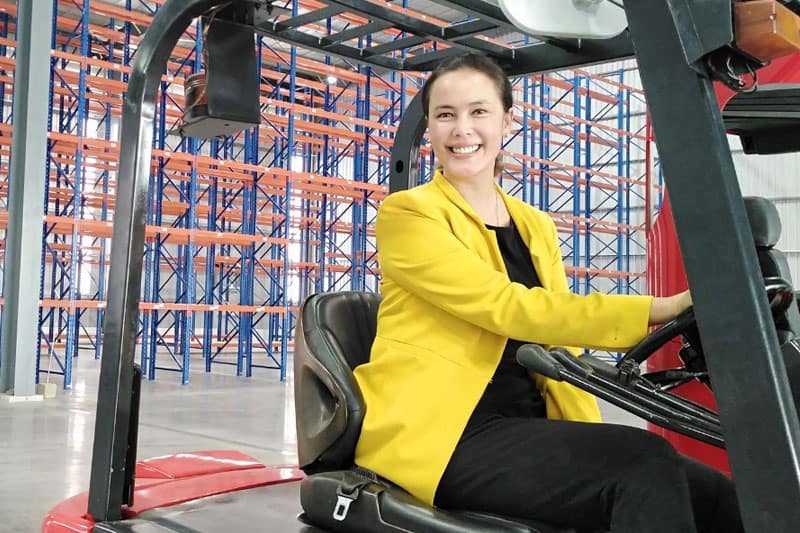 Mrs. Thitima Iamphaibool
Commercial & Procurement Director
Our management team member& founding director of BGL, she is responsible for all Ocean freight Operational services and Liner Procurement. 
Mrs. Thitima 20+ years of experience with working at large shipping line as well as successfully at International Freight Forwarders in Thailand in sea freight management and commercial positions.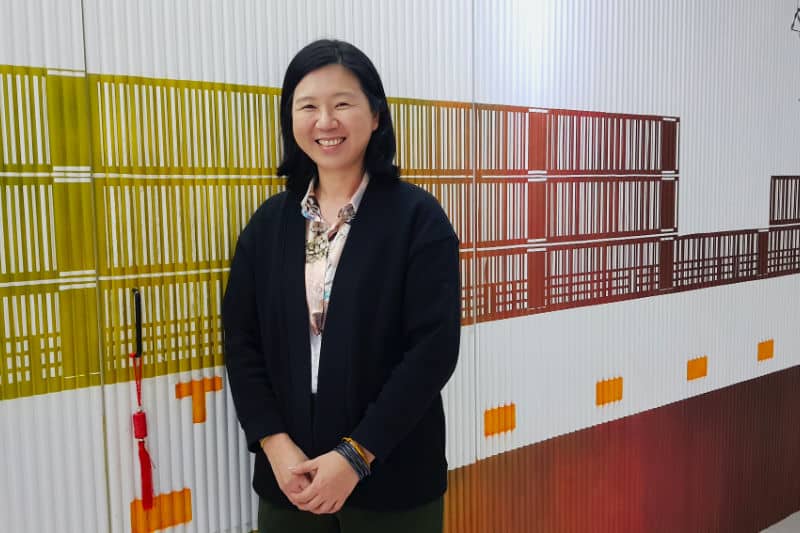 Ms. Patchanee Jirawipapan
Chief Financial Officer
Ms Patchanee has joined the management team as our new Finance & Accounting Manager at BGL in 2020 following an extensive search by the company to find a new colleague who can meet our high company standards and shares the same positive mindset.
Ms. Patchanee's experience in th Finance & Accounting profession speaks for itself. She holds a Bachelor's Degree Major in Accounting followed with an MBA in Finance & Banking, she started her professional career 1997 at a leading International PCB Assembly Manufacturer. After some time she switched to the Logistics Industry where she spent 16 years at a 3PL in top financial and accounting positions.
Ms. Patchanee has seamlessly blended in with the BGL team and with the back-office firmly under control, she is responsible for Finance, Accounting along with also HR and IT matters.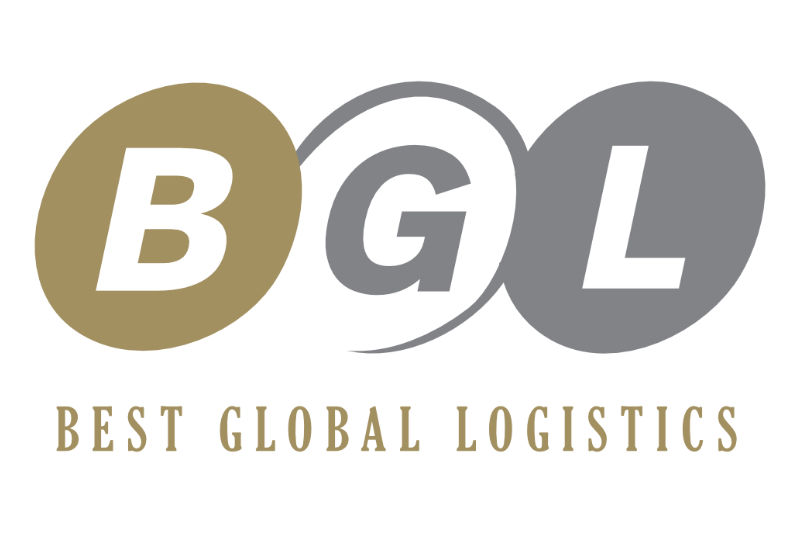 TBC
Laem Chabang Branch Manager
BGL is currently searching for a Laem Chabang Branch Manager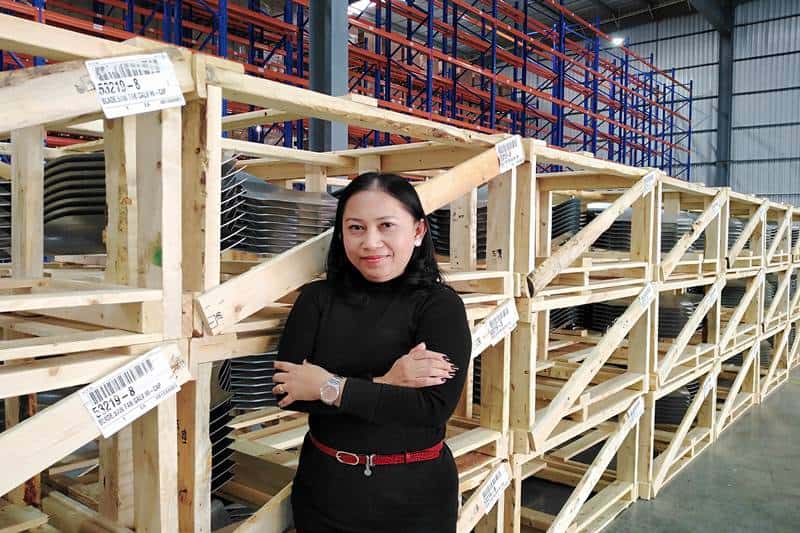 Ms. Suvadee Jarupeng
Air Cargo Manager
Ms. Suvadee Jarupeng is our latest addition to the BGL Team who joined us at the beginning of 2020.
She is in charge for the whole Airfreight Department and brings over 30 years' industry experience in the Airfreight Cargo Industry and is closely connected with major Airlines in Thailand.
Prior joining BGL Ms Suvadee was working with well-established Thai and Global-established Freight Forwarders in Thailand with a combined 40+ years of experience. Ms Suvadee is very hands on and a great addition to the BGL Family.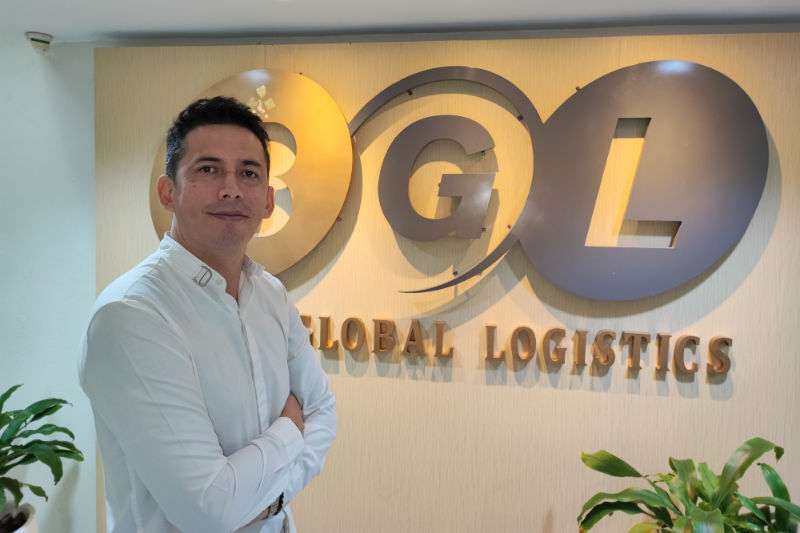 Mr. John Guerovich
Commercial Logistics Manager
Mr. John Guerovich's expertise comes from over fifteen years of supply chain management experience in the sectors of FMCG, Food & Beverage, livestock, sanitary ware and machinery in southeast Asia and Latin America, transcending with innovative savings implementations and flexible process design in companies as Nestle, Coca Cola and Komatsu.
After having various senior management roles on the operations side of manufacturing industries, Mr. John decided to direct his career into the logistics service industry and joined Best Global Logistics Co., Ltd in 2021 for the Commercial Logistics manager role, from where he looks for service level excellence and cost-efficient business solutions with a tailor made design and talent development culture. His scope includes General Warehouse, Cold chain warehouse, Free Trade Zone, distribution and hauling, and warehouse and planning added-value service.
People Equipped with Technology
Nowadays, for all businesses even B2C or B2B activities, having an efficient logistics & supply chain management will boost your business growth and maintain high services level. In terms of international business, logistics & supply chain management, this does not mean only to delivery product within deadline but it covers all steps starting from procurement into international transportation, required documentation for customs at both ends, include a possible storage service, until the distribution to your end customers & buyers.
Accurate & real time data management is very important for our customers to have full visibility of any movement of products, not only the physical transportation, it must include information such as schedules, documentation, communication as well, to reassurance that all in order and potential hurdles, or disruptions,  are dealt with swiftly. BGL's information technology does just this and have you focus on managing your business!
BGL understands the importance of Logistics Management in your supply chain. For that very reason we have selected state-of-the-art IT systems to assist in the management and administration of your entire supply chain.
Compliance
The need for legal compliance entered into a new phase after the September 11, 2001 attacks when safety and security measurements were stepped up by all Governments and authorities.  More rules needed to be complied too by all stakeholders in the transport of passengers but certainly also for the cargo movements across international borders. One such example is the CTPAT certification by US Customs & Border Protection implemented by November 2001.  Fulfilling the requirement enacted by Governments of countries around the world is now part of doing business and to meet the standards of compliance is important for the supply chain of companies doing International business.
At Best Global Logistics Co., Ltd. we consult our customers and partners on the rules and regulations applicable for the origin or destination country related to the documentation and cargo information. Our skilled operations members plan carefully for timely submitting data into the systems such as Advanced Manifest System (AMS) or other such platforms helping your company to avoid penalties or delays at country of destination.  To ensure we have constant focus on compliance affairs we nominated one of our management team member to take on the function of Customs, Compliance and Implementation Director.
Compliance is also extreme important when it concerns the correct data entry in the Customs declaration submitted. Choosing the right HS Codes classification is key in Thailand for paying the exact amount of duty and tax as required by the law.  Not following this principle a company as importer of record can become eligible to pay hefty fines.  Our BGL customs specialist members can advise you for any new product or item you wish to import into Thailand.
When providing consultancy to our customers we feel it is our duty to provide you with a sustainable transport process that meets all modern criteria and assists to avoid unnecessary disruptions.  Together we select the transport method that will have the least impact of the environment and global climate. 
Sustainability
The Bio-Circular-Green Economic Model(BCG) has been introduced by researchers and is promoted by the Thai government as a new economic model for inclusive and sustainable growth. The BCG model also conforms with the UN Sustainable Development Goals (SDGs) and is also intended to align with the Sufficiency Economy Philosophy (SEP), which is the key principle of Thailand's social and economic development.
Best Global Logistics Co., Ltd. consults with our customers and partners on green and sustainable transportation solutions.  Leading businesses around the globe are prioritizing sustainability as a core element of their branding. At BGL we understand that the movement of goods is an important element to maintain the brand promises of its customers.
Europe
North America
Central and South America
Far East
Oceania
Africa
Middle East
Austria
Canada
Antilles
Bangladesh
Australia
Algeria
Bahrain
Belgium
United States
Argentina
Brunei
New Zealand
Angola
Iraq
Bulgaria
Bolivia
Cambodia
Botswana
Isarael
Croatia
Brazil
China
Cameroon
Jordan
Cyprus
Chili
Hong Kong
Egypt
Kuwait
Czech Republic
Colombia
India
Ghana
Lebanon
Russia
Denmark
Costa Rica
Indonesia
Kenya
Oman
Estonia
Cuba
Japan
Morocco
Qatar
Finland
Dominican Republic
Malaysia
Mozambique
Saudi Arabia
France
Honduras
Myanmar
Nigeria
United Arab Emirates
Germany
Mexico
Pakistan
South Africa
Greece
Panama
Philippines
Sudan
Hungary
Paraguay
Singapore
Tunisia
Ireland
Peru
South Korea
Zimbabwe
Italy
Suriname
Sri Lanka
Malta
Uruguay
Taiwan
Netherlands
Venezuela
Thailand
Norway
Vietnam
Poland
Portugal
Romania
Czech Republic
Colombia
India
Ghana
Lebanon
Russia
Scotland
Spain
Sweden
Switzerland
Turkey
United Kingdom
Best Global Logistics Co., Ltd. realizes the importance of solidarity. And returning profits to society therefore we has a policy to organize CSR (Corporate Social Responsibility) activities every year because we want to see the smiles of both the giver and the recipients. All employees are involved to sharing "Return profits to society" such as sustainable, engaging local community, for environmental or social purpose and others.
CSR 2022
Orphanage Foundation of Thailand Donation Drive
BGL contributed to the mission of the Orphanage Foundation of Thailand by donating a variety of goods. Some of the donated items included dry foods, stationery, and student shoes along with some more fun items for children such as sweets and other consumer goods.
Thailand is located very centralized in Southeast Asia with neighboring countries Cambodia, Laos, Myanmar and Malaysia. The country has very extensive costliness along the Andaman Sea in the west and Gulf of Thailand in the east.
Its area coverers approximately 512,000 square kilometers and is divided in to four geographic regions. The north, the northeast, the central and the southern region. Climate-wise, Thailand has a tropical weather and is generally hot and humid with 3 Seasons, hot from March to May, wet from June to October and Dry Cool from November to February.